alpha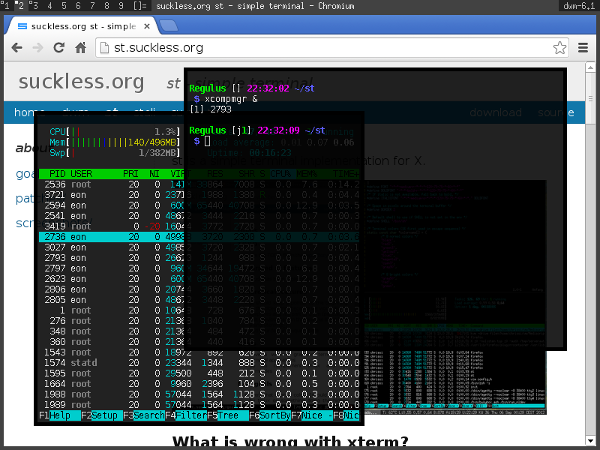 Description
This patch allows users to change the opacity of the background. Note that you need an X composite manager (e.g. compton, xcompmgr) to make this patch effective.
Notes
The alpha value affects the default background only.
The color designated by 'defaultbg' should not be used elsewhere.
Embedding might fail after applying this patch.
Download
Authors