---
solarized
Description
Solarized is a color scheme by Ethan Schoonover which exists in a dark and a light variant. These patches make the Solarized color scheme available for st.
Notes
Once applied, only the terminal colors are changed. For applications such as tmux or vim, you may need to adjust the colors there as well.
Example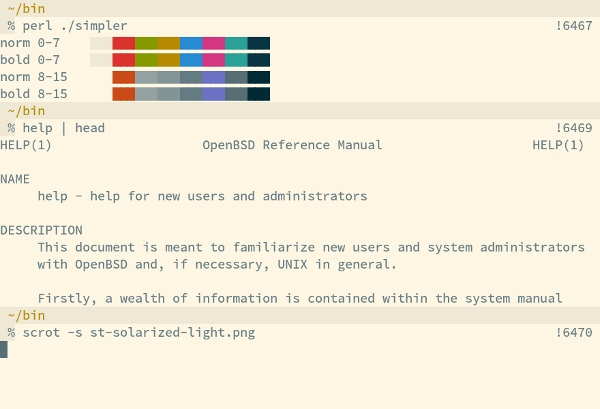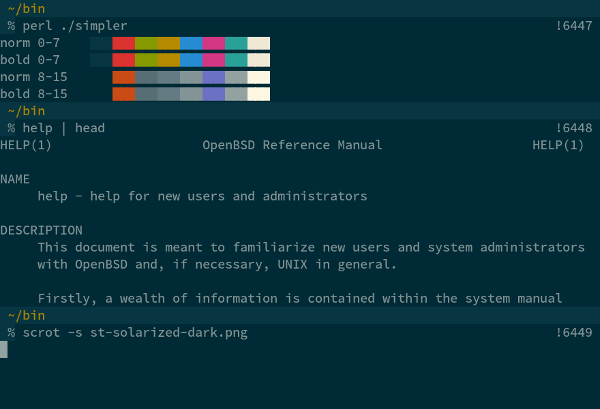 The font used is Source Code Pro.
Download
To get correct colors, you first need to apply the following patch to disable lighting up bold colors.
Choose one of the following patches to get either the light or the dark color scheme:
Light:
Dark:
Both (swap between light/dark with F6):
Authors